Here is Bill, the owner, dispatcher, and customer service representative. Bill keeps things moving smoothly each day.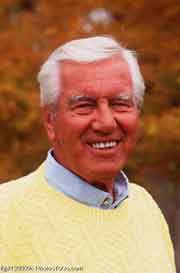 This is Joanne, our sales coordinator. Joanne will manage each step of your residential or commercial move.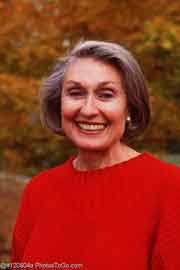 Contact us to ask about job opportunities.
There had been some local and international development initiatives to revitalize the railway system. These included:

| | |
| --- | --- |
| • | A contractual agreement between Nigeria and Rail India Technical and Economic Services, 1978–82 |
| • | The 1989–92 'Ogbemudia Revolution' that turned around local rail transport |
| • | The rehabilitation project with China Civil Engineering Construction Corporation, 1995–99 |
Rail India Technical and Economic Services (RITES) 1978–82
The contract mission was to:

| | |
| --- | --- |
| • | Rehabilitate the rail network using advice from Rail India engineers |
| • | Recover and maintain obsolete and disabled rolling stock |
| • | Give foreign experts authority over highest decision-making body of NRC |
All these mission objectives were achieved and NRC was given a new lease of life. Staff were well paid and motivated, services became more regular, suitable and safer. However, the abrupt termination of this joint venture made the results short-lived.
Ogbemudia Revolution 1989–92
No sooner had the Indian experts left than railway traffic plummeted. Gross operation inefficiency set in, the railway infrastructure decayed rapidly and the finances were deplorable.
To bring normality back to the railway system, Dr Samuel Ogbemudia was appointed Sole Administrator of the NRC by the federal government. Although his tenure was short, it was eventful and remarkable. Ogbemudia was a visionary and highly influential in Nigerian society; he single-handedly turned around NRC between 1989–92 as follows:

| | |
| --- | --- |
| • | Divided NRC into nine departments each headed by director |
| • | Checked union militancy by briefing staff regularly on all management decisions |
| • | Motivated staff by paying salaries and all other entitlements promptly |
| • | Reactivated workshops as bee-hives of activity |
| • | Upgraded research unit to directorate level able to develop local DMUs, EMUs, carriages, wagons, concrete sleepers, rails, etc. |
| • | Introduced mass transit trains |
| • | Persuaded Nigerian president to show support for trains by taking presidential train ride (a very rare event) |
| • | Organized Conference on Wheels, unique seminar on morning train between Lagos and Ilorin to publicize railway activities |
| • | Increased NRC financial resources |
For example, the total revenue generated in 1989 was N73.0 million compared to N52.81million in 1988. There was even an increase in government funding in 1989 with NRC receiving N224.504 million, compared to N131.645 million in 1988.
However, the Ogbemudia Revolution was aborted prematurely by politics. As soon as Ogbemudia left the corporation, his future action programmes, including revitalization, modernization and development of railway facilities and infrastructure, improved services, self-supporting railway with new marketing strategy, etc., were thrown overboard by successive administrations.
CCECC and NRC Rehabilitation Project 1995–99
The agreement signed by the government of Nigeria with the China Civil Engineering Construction Corporation (CCECC) removed the 9-year vacuum created by the exit of Ogbemudia. The $6-million contract was like a ray of light in a dark tunnel.
The Chinese experts were expected to rehabilitate the existing rail network, supply 50 locomotives, 150 coaches, 400 wagons and 20 rail buses, and provide technical training for the NRC staff. Communication equipment (microwave) is to be supplied by an Israeli company.
In an appraisal of this project, General Gumel, the Minister of Transport at the time, said that before the commencement of the programme, NRC had only 19 locomotives available on a daily basis, but it had increased to 41. He also said that this increase has enabled NRC to resume Jos–Port Harcourt, Abeokuta–Kano, Lagos–Idogo services, as well as Lagos mass transit and other suburban commuter services that had been abandoned for the past 15 years.
However, the impact of this project on train speeds is yet to be noticed
All right reserved Nigeria Railway Corperations Inc